We carry the industry-leading Temperature Regulators by STERLING and Watson McDaniel!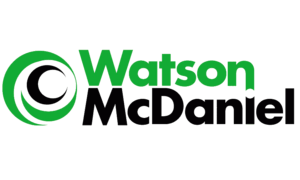 Temperature regulator and control valves – protection are critical to the success of your operation.
Sterlco® and Watson McDaniel self-modulating temperature control valves are temperature actuated, self-powered, fully balanced, and applicable to heating or cooling processes
using water, oil, steam or other fluids.
Watson McDaniel and Sterlco® equipment serves applications from basic radiator systems with minimal control requirements to the most demanding operations.
Decades of reliable system performance draws customers to Sterlco® and Watson McDaniel steam control equipment for commercial and industrial HVAC, food, beverage, pharmaceuticals, hospitals, schools, power utilities, refineries and petrochemical applications.
Get more information on our Sterling and Watson McDaniel Temperature Regulators / Temperature Control Valves by clicking here.
Engineered Solutions Canada
Contact us Today!
Feel free to request a quote or visit our contact page to give us a call.
Engineered Solutions Canada
Our

Manufacturers
We are the leading provider of some of the industries best components and technology!